What NOT to Do When Collecting HOA Fees
October 7, 2019 / by HOA Manager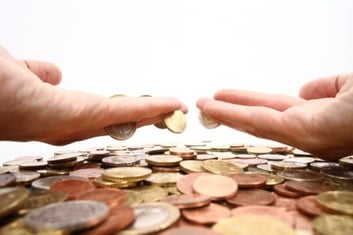 If just a few homeowners aren't paying their HOA fees it can be felt very quickly in an association's budget. It can also cause a ripple effect. If too many homeowners fail to pay their HOA fees, lenders might start to be unwilling to finance mortgages in the association. This could lead to a decrease in property values.
Homeowners associations should make every effort to work with homeowners who are having problems paying their assessments. Sometimes people get behind and we hope homeowners know that the association adheres to the Fair Debt Collections Practices Act (FDCPA), and should never harass homeowners for unpaid assessments.
Homeowner associations are required to collect assessments, which many state and federal courts consider to be debts. The FDCPA requires those who collect debts from individuals (like homeowners in a community association) to refrain from tactics that might be considered invasive.
The FDCPA prohibits Associations from:
Harassing homeowners
Threatening homeowners with violence or harm
Publishing names of homeowners who are delinquent or refuse to pay
Annoying homeowners with repeated phone calls
Misrepresenting the amount homeowners owe
Depositing homeowners post-dated check early
Providing personal information to anyone else without an homeowner's permission
The FDCPA also requires homeowner associations to notify homeowners in writing, if there are delinquent assessments. This correspondence must state that it is an attempt to collect a debt, include the amount of the debt and the association's name, and it must state that an HOA owner has 30 days to dispute the debt in writing. If an Association violates any of these stipulations, it could be liable to the homeowner for damages, attorneys' fees, and court costs.
For more information about the Fair Debt Collection Practices Act, visit the Federal Trade Commission's Consumer Information page.
Be Proactive
Communicate with members at an HOA board meeting or by sending a letter explaining the importance of HOA fees and reinforcing how they're used in the Association.
Set aside some time to sit down as a Board and read over your governing documents to refresh your memory about what you can do about delinquent assessments. Do some research online or by talking to other association Boards. If you have a management company and collection company, use them as resources. Also, consider meeting with your association's attorney to find out what kind of legal action can be taken. Then weigh the actual costs of the actions you could take.
Topics: HOA Fees