3 Important Qualities of an HOA Management Company
August 9, 2020 / by HOA Manager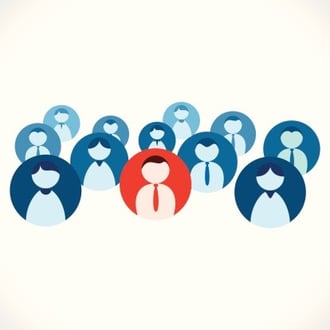 When an HOA board is hiring or evaluating an HOA management company it's important to look at the big picture. The skill set that your homeowner's association is looking for or may need will differ from others, but in general an HOA manager should possess leadership skills, communication skills, administration skills, and also be backed by a company who offers support in these areas.
Operating as a Team
Remember, you're hiring an HOA management company and will be assigned a manager. This means you're not relying on just one person. While your manager will first and foremost be your point person, you'll also have access to others in the company who are available to answer questions or process a request when your manager isn't available.
When you call Hignell HOA Management, a real person will answer the phone and direct your call accordingly, so you won't have to maneuver through a long recorded directly list. If your HOA manager is unavailable, you can receive a direct response from another member of the HOA team who will listen and provide direct answers as best they can.
A management company like Hignell can also offer additional support and the personal touch. We have a well-trained accounting department that is familiar with the operations of homeowner's associations and uses relevant resources relating to HOAs.
We also have a services department as an option to serve any of the maintenance needs in your association.
Certifications and Training
The reason you want a certified manager – who also keeps their certifications current – is because you know they've been trained an exposed to the business of community association management and ever-changing laws. They also have shared experiences and solutions with other professionals. If a manager isn't certified, be suspecting.
A good HOA management company will emphasize training and learning. They also have older managers mentoring younger managers. So not only do you have a certified manager, you also have access to an experienced manager.
Positive Culture & Skill Set
Each company has its own culture and personality. An HOA board should visit the management company's offices to get an idea of who and what you'll be dealing with. Look for whether or not things seem to be organized or chaotic and if employees seem to be happy or agitated.
When it comes to your manager's skillset and personality, they should be able to initiate communication, be a self-starter, pleasant, and organized because there are so many details involved. They should also have a backbone, but be tactful, assertive, and willing to take a stand and table a discussion when needed. Insight and discernment are key.
Understand who you're hiring when evaluating HOA management companies. It's very much a personal business. Companies are becoming larger and more efficient, but not always as personal. It's important to find the balance.