Not-So-Obvious Ways an HOA Management Company Can Help Your Board
February 3, 2021 / by HOA Manager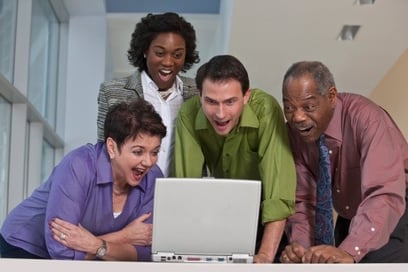 An HOA management company can help homeowners association boards in many ways and work with nearly every budget. Two of the most obvious are assisting with financials and collecting delinquent HOA fees. There are also some ways your board members may not have thought of.
Updating CC&Rs
As a significant part of your governing documents, the Covenants, Conditions and Restrictions of your Association should be up-to-date, read, and understood by both HOA board members and homeowners in the Association. If the CC&RS are 10 to 20 years old, they are out of date. An HOA management company can be hired to help update them.
Understanding the Laws
Ignorance is not an excuse. If a law changes, and you don't comply, not only do you put your homeowners association in danger, you could go to jail for non-compliance. Understanding the laws that revolve around HOAs is a science all itself – and a subject that an HOA management company is well-versed in and managers are constantly educated about. They in turn, can educate your board members and community.
Training
Whether you have new or seasoned board members, continuing education is important. A property manager can help explain to new board members how an HOA board operates, fiduciary responsibility, the importance of making reasonable business decisions to protect the health and safety of the community, and assist with the election process.
Responding to a Major Disaster
One thing that nobody can control is the weather – but you can prepare. A management company can help put together a disaster emergency plan, as well as come in as a construction manager and oversee the rebuilding after a storm or fire. A full-service management company often has a construction services department that can help.
Communication with Experts
HOA management companies have relationships with experts, such as lawyers, accountants, contractors, landscapers, and reserve study specialists. Your board has the ability to ask questions and the manager has access to the expert advice. This makes for accurate and better communication.
Assisting with Financials
Finances can often lead to trouble when volunteer board members try to manage them on their own because they either aren't keeping accurate records in an acceptable manner or don't understand the importance of the reserves and how to disclose the correct information required. The days of shoebox accounting are well-passed. If your HOA board is operating this way, the personal liability is huge.
An HOA manager can help put together the budget or look it over for errors and enter it into the accounting software after the Board has put it together.
Every three months a review should be done of the finances. An HOA management company can do this for you by providing a full financial report once a month complete with easy, accurate tracking by experts who are well-versed in the area of HOA accounting.
Reviewing the finances on a monthly basis keeps everything fresh in people's minds and allows for board members to ask questions if anything questionable comes up.
If you can't afford a full-service HOA management company – or don't need full-service, you can still use a manager to help with the most important aspects or needs your homeowners association has. There is no excuse to ignore or not do the job – or to not do it well.
Topics: HOA Management, HOA Board, Hire an HOA Management Company