5 Unique Ways HOA Board Members Can Save Money with Resident's Help
February 20, 2020 / by HOA Manager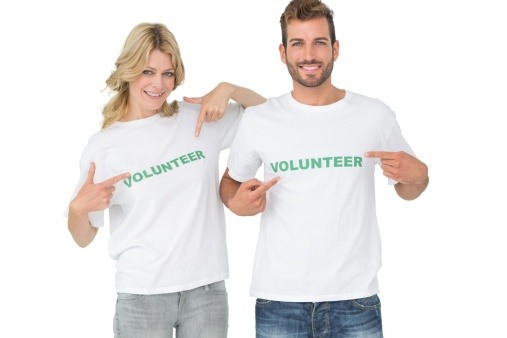 Are you looking for ways to save money in your homeowners association? After necessary repairs and upkeep, it seems like there's never enough dollars to get all the jobs done. Your fellow HOA board members all agree that a last resort is raising monthly dues, so instead, consider some of these unique ideas that both help enhance the Association and get members involved too.
1. Light Checker
Outside lighting is important in your homeowners association for safety reasons. A member could volunteer to be the one who checks the lighting in the community – in the common areas, at the entrance, street lamps, etc. – and is willing to replace the lights when they're out. This volunteer would make it a point to look for any lights that need repair, as well as be the point person to notify if someone else notices.
2. Newsletter Delivery
There may be a member – usually an extrovert – willing to hand-deliver the Association newsletter instead of sending it by mail. Not only does this save postage, but it makes a positive touch point with other members in the community, and may even give the deliverer an opportunity to hear feedback that can be taken back to the HOA board.
3. Clean-Up
A group of members could walk the neighborhood once a week and clean up any litter or debris scattered around. They could also make sure the common areas are being maintained and may even be willing to do a little maintenance themselves, such as dusting the inside of the clubhouse or sweeping the deck around the pool.
Sometimes, there are elderly residents who need extra help maintaining their property or even a vacant property that needs a little extra TLC now and then. This can help save on the amount of time and frequency it takes a landscape service to maintain the community.
4. Social Planner
Some people just love to plan events. If this isn't an area of interest for any of your HOA board members, but you know it's important for the homeowners association, consider putting an announcement out there asking members if anyone would like to volunteer to plan periodic social gatherings.
For example, a barbecue potluck and swim party in the summer or a movie and popcorn night at the clubhouse in the winter. Even holding an event 4 times a year – that's just once a season – would help build great relationships.
5. Neighborhood Watch
A neighborhood watch program in your Association community is a crime prevention program that stresses education and common sense by teaching residents how to help themselves, identify and report any suspicious activity. If you don't have a program in your neighborhood, ask for a volunteer to head up starting one. You can find more information here. Preventing crime will help the costs it would take to repair any damage.
Finding small and simple ways for members to help in the homeowners association will not only given them ownership of their community, but will also help the HOA board save money. Every little bit counts.
Topics: Living in an HOA, Member of HOA