Tips for HOA Board Members to Set Boundaries with Homeowners
February 18, 2020 / by HOA Manager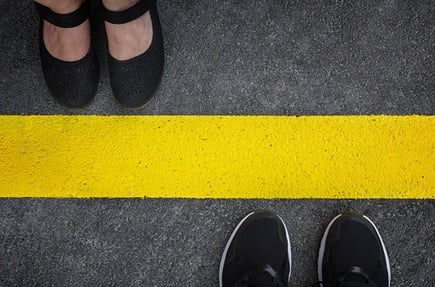 As a volunteer member of the Board of Directors, you have the opportunity to help the homeowners in your community through issues that impact one of their biggest investments. Unfortunately, at times, owners forget that you are a volunteer of the Board and not a full-time employee. It's very important to set boundaries with homeowners and fellow HOA board members on the appropriate time to discuss HOA related issues and do HOA related tasks.
Identify your Limits
Identify your limits and decide on how much time you're able to spend on HOA related tasks. If you're working full-time, it may be unrealistic to want to dedicate 20 hours of your week to volunteering for your HOA. It's important to be sensible with the amount of time you can donate. Set time limitations on weekends and week nights. For example, I can donate 1 hour of time on Tuesday and 1 hour on Saturday. Try this for two weeks and then re-assess. It may take some time to find what works and it may change season to season.
Communicate
Communicating your availability to your fellow HOA board members and homeowners is essential, even throughout the time identification process. If you coach your granddaughter's basketball team on Wednesday afternoons, communicate that you will not be available and if a situation that needs Board assistance occurs, people will know to contact another Board member at that time.
It's also important to notify homeowners on a continuous basis. If a homeowner knocks on your door at 2 a.m. with a non-emergency question, let them know it's an inappropriate time. Invite them to the next Board meeting to discuss the issue or give them your HOA manager's information.
Give Options
Give owners another alternative than discussing it with you verbally. Create a work order and suggestion lock box. This gives owners a place to describe their suggestion or issues and submit them to a safe and secure place for the Board to pick up at their convenience. This is more effective with non-emergency work orders and suggestions.
Hire a Manager
If you find yourself overwhelmed with calls and emails from owners, consider hiring an HOA manager. They can take a lot of the burden off the Board of Directors and give owners a consistent person to communicate with.
Setting boundaries can be difficult but is an essential part of creating a happy, healthy environment for both HOA boards and owners. Once you set these limitations try to stick to them, be consistent and create a pattern. Always remember to be patient, it may take time to set these limitations but it will be well worth it.
Topics: HOA Management, HOA Board, Member of HOA