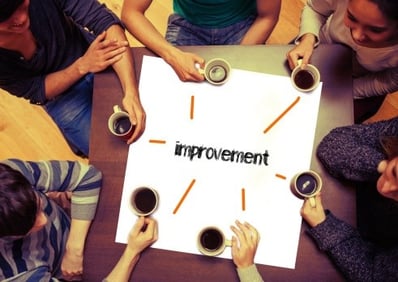 In any organization meetings often seem like a necessary evil. Many people feel like they go to meetings to discuss what they met about at the last meeting or that they simply turn to mayhem and nothing gets resolved. But it doesn't have to be this way, especially in your homeowner's association.
Your HOA board has the benefit of meeting to make the place where you and your fellow members live a better community. Even still, it's hard to get members vested, and when you do, you want them to stick around, come to more meetings to have a voice, and maybe even become a member of the board someday. Whether you're meeting virtually or in-person, the tips below will help your board meetings be more successful and more productive.
Posted by: ECHO
6 Elements of a Successful Monthly Meeting
To reach our goal of shorter, more efficient meetings while still permitting homeowners to air opinions and allow the board to discuss, debate and take action on various issues, we streamlined how and what we did.
Starting with a Plan
To make the most out of every meeting, try starting off organized and focused. Use introductions. We start every meeting by having board members state their name and board title. Homeowners, when speaking, also begin by saying their name and unit number. This helps reduce confusion and allows both board members and homeowners to have a better idea who is speaking.
Set the tone at the beginning. After calling the meeting to order and having the introductions, I remind the board of our goal of a 75-minute meeting and state, in general terms, what are the key issues to be discussed. (We normally devote each meeting to one main topic.)
Use an agenda and stick to it. A lot can happen in a month's time. Some issues are nagging, difficult, or even contentious. The president must keep the meeting moving by following the agenda, discouraging off-target discussions, and encouraging board members to keep their comments or committee reports brief.
Have each meeting focus on one main topic. We as a board try to go through general business, such as committee reports, fairly quickly; then we devote the bulk of the meeting to one main issue. One month this topic might be security, another month landscaping, and so on. This allows an extended, meaningful discussion—but on one topic, not six. Also, by always having the main topic discussed last, board members are more likely to wrap up in a timely manner.
Whether your HOA board meets monthly or quarterly, online or in-person, these tips can help your meetings be better all around. The planning and prep work leading up to board meetings is often time consuming and can feel overwhelming, especially if a hot topic is going to be addressed.
Boards should do everything they can to be prepared and informed, and an HOA manager can help with all the details – from planning and prep to facilitating questions from homeowners and doing the proper research needed.